Habitat Content Pages
January 2016
—
March 2016
Habitat
Design System, Visual Design and UX
The following pages are a project I am most proud of:

Habitat Voyeur

and

Habitat Features

designed to boost the online sales of our high value furniture.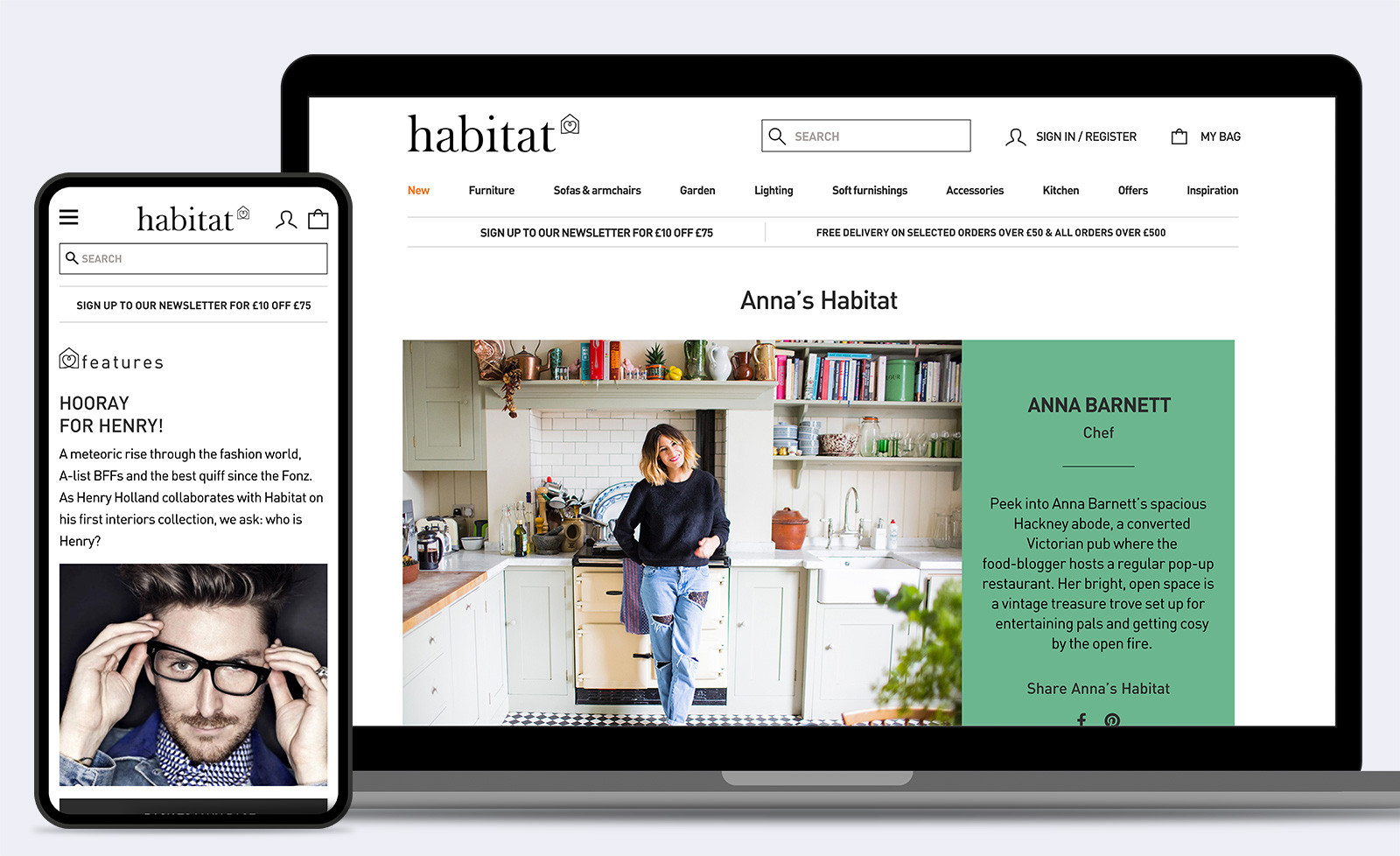 Our Furniture Designers were complaining about many products — furniture they'd invested a lot of time and thought in designing — as they were't having the same traction online as in store. The general assumption (in the business) was that customers needed to "touch" these items before committing to a such expensive purchase.
At Net-A-Porter I learned that customers appreciated reading the online magazine, as it hepled them with their purchases. It was a source of inspiration, helping them understand the value of the product and enabling them to "shop the look". Habitat did not have a magazine, or any type of content material to leverage in that way, so I thought we could create a similar journey here.
I formalised the idea, with several wireframes and after a little more than a month of A/B testing and relative adjustments, the pages started to generate a significant impact on our online store. In the first 6 months only we had a 3% uplift in sales of said furniture.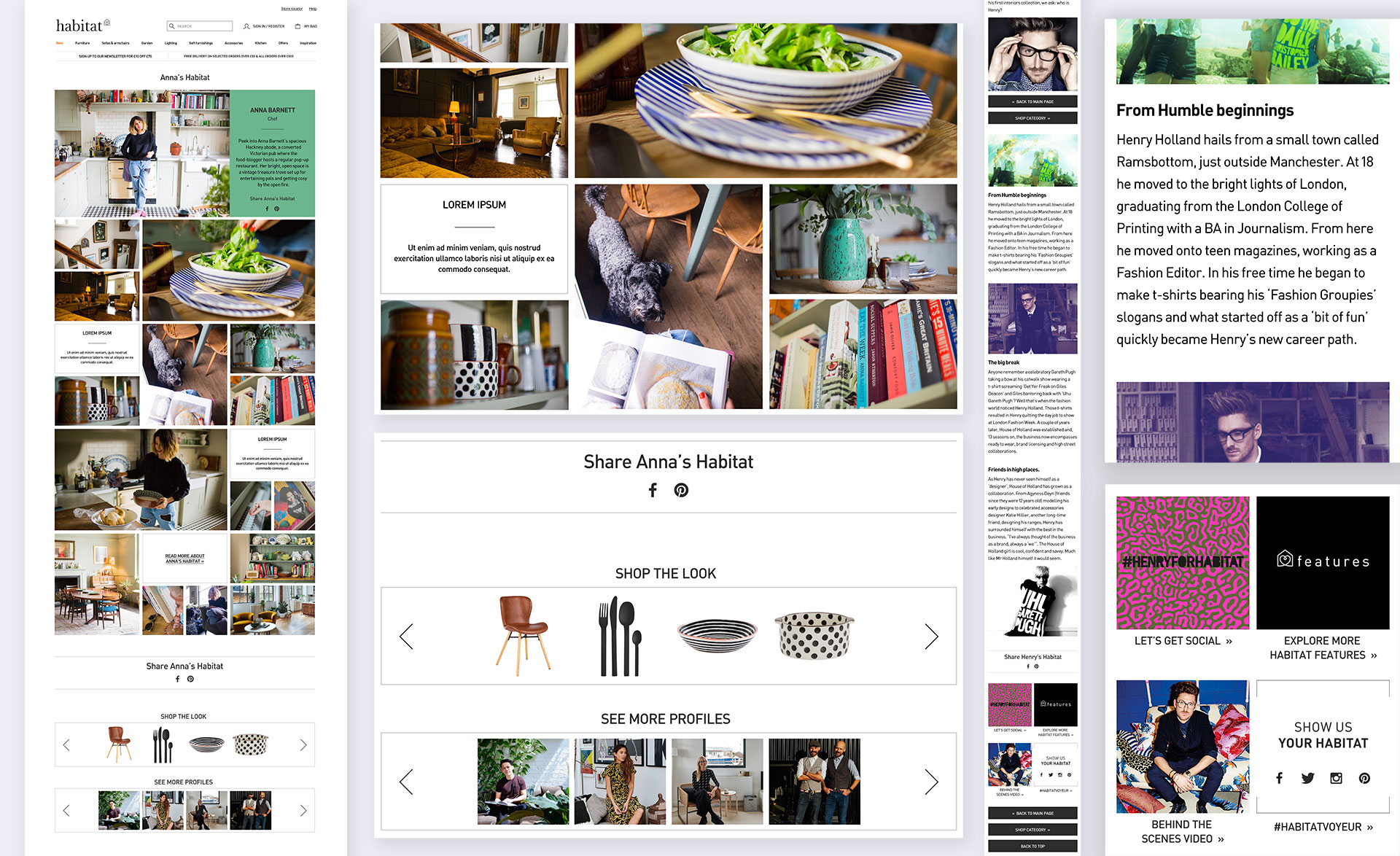 Structure & layout
The images below illustrate the make up of these pages, basic structure, layout and the Design System.
The main rationale in their making was:
A modular structure with interchangeable rows - 12 rows for Habitat Voyeur and 5 for Habitat Features.
The articles were image lead, hence each photoshoot was planned to the smallest detail and directed by professional photographers.
Each profile would serve as a source of inspiration, promoting a specific look to entice our customers to Shop The Look.
The underlying Design System and components were then expanded and refined to cater for any new pages, we might plan in the future.